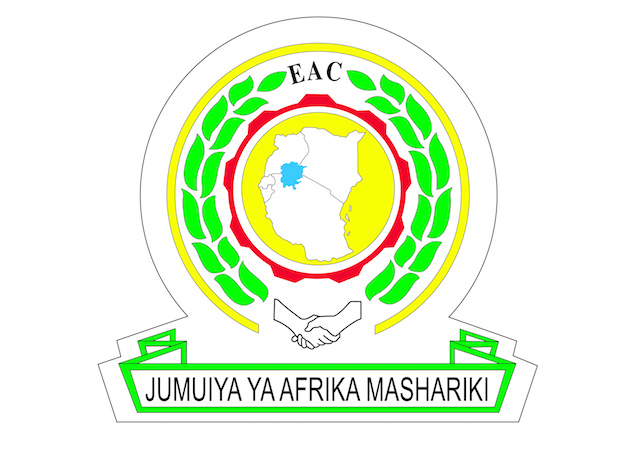 All EAC Meetings suspended due to novel Coronavirus Pandemic
East African Community Headquarters, Arusha, Tanzania, 17th March, 2020: The East African Community has suspended with immediate effect all meetings due to the novel coronavirus outbreak.
In a letter to EAC Partner States Permanent/Principal/Under Secretaries dated 16th March, 2020, EAC Secretary General Amb. Liberat Mfumukeko says that the Community had noted with concern that the virus continues to spread across the entire globe with increasing speed to a number of African countries.
Amb. Mfumukeko's letter was written in response to a request by Hon. Vincent Biruta, the Chairperson of the EAC Council of Ministers, who in a letter to the Secretary General dated 12th March, 2020, asked the Secretariat to do three things: To postpone the 21st EAC Summit until further notice; To hold all scheduled meetings by Videoconference, where possible, and; To postpone and suspend all other meetings and activities that require large gatherings.
"Given the nature of EAC work which involves travel, and the mode of delivery through meetings, conferences, there is ample evidence that such gatherings can increase the risk of transmission of infectious diseases including COVID-19," says Amb. Mfumukeko, adding that the EAC Secretariat would take various measures to prevent any risk of importation/contracting of the virus.
"All EAC meetings (statutory and otherwise) for all Organs, Institutions and Project Implementation Units are suspended until further notice. We are also suspending all rental and use of EAC facilities. Organisers of meetings will use Video Conferencing or other available virtual facilities as much as possible," added the SG.
"All international meetings and conferences with delegates from countries at high risk of COVID-19 are suspended until further notice," says the SG, adding that the WHO provides the list of high risk countries on its website on a regular basis.
"Critical or essential meetings, more particularly those related to health or security engagements, shall be allowed through a written waiver after assessment and approval by management, and will be organised in accordance with health guidelines issued by the respective EAC Partner States," says Amb. Mfumukeko.
Also discouraged according to the letter is non-essential personal travel or local travel.
"We, however, urge all travellers to carefully consider their intended destinations for personal trips and strictly adhere to quarantine measures required by the EAC national authorities upon return as guided by the WHO."
All EAC Organs and Institutions are urged to observe and adhere to the Africa Centres for Disease Control Guidance on Community Social Distancing during the COVID-19 Outbreak with Partner States being called upon to do likewise.
So far, three EAC Partner States have reported cases of the coronavirus with Kenya having confirmed three cases, Rwanda seven and Tanzania one. Two countries neighbouring the EAC, namely the Democratic Republic of Congo and Somalia have each confirmed one case.
Meanwhile, following the confirmation of COVID-19 cases in the East African region, the East African Community has decided that all staff who flew in or drove from the countries with confirmed cases work from home beginning Monday, 16th March, 2020 until further notice.
In an email to all staff, EAC Secretary General Amb. Libérat Mfumukeko said that this had been done to give staff time to detect any symptoms in case of exposure to the virus and also to reduce risk of spread of the disease.
"Any staff member who notices any symptoms related to the disease should call the Human Resource Office and report to the nearest medical facility to get assistance for testing/confirmation and subsequent treatment," said the SG.
All staff are encouraged to be vigilant, follow the recommended hygiene including washing of hands with soap and water, and sanitizing one's hands among other things," he added.
- ENDS -
For more information, please contact:
Simon Peter Owaka
Senior Public Relations Officer
Corporate Communications and Public Affairs Department
EAC Secretariat
Arusha, Tanzania
Tel: +255 768 552087
Email: sowaka [at] eachq.org
About the East African Community Secretariat:
The East African Community (EAC) is a regional intergovernmental organisation of six Partner States, comprising Burundi, Kenya, Rwanda, South Sudan, Tanzania and Uganda, with its headquarters in Arusha, Tanzania.
The EAC Secretariat is ISO 9001: 2015 Certified
Tags: COVID-19