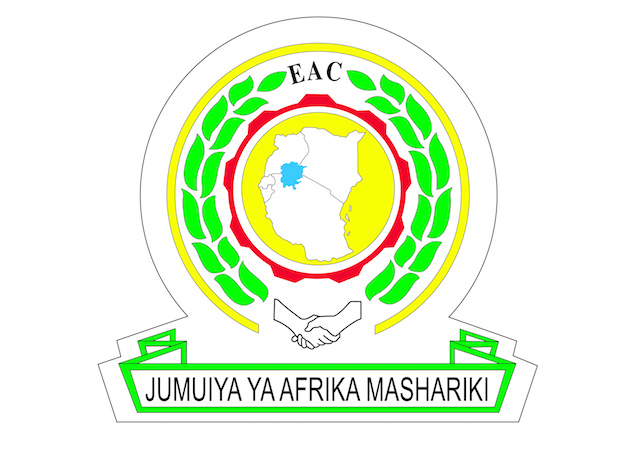 From 'Panya roads' to formal regional trade: Women Cross-border traders learn how to trade without challenges across borders
East African Community Headquarters, Arusha, Tanzania, 28th October, 2019: The EAC Secretariat, supported by GIZ African Union Border Programme (GIZ-AUBP) and GIZ support to East African Market driven and People Centred Integration (SEAMPEC), in collaboration with the South Sudan Women Entrepreneurs Association (SSWEA), convened a three-day training for women cross-border traders between Uganda and South Sudan on October 16-18, 2019 at the Elegu One Stop Border Post between Uganda and the Republic of South Sudan.
Twenty five (25) women cross-border traders from Uganda and South Sudan took part in the training, which was carried out in close cooperation with border officials. The women learned how to engage in cross-border trade making use of the economic opportunities provided by the EAC without suffering from harassment and other challenges at border crossing points. Using the 'EAC Simplified Information Package for Micro and Small-Scale Women Cross Border Traders and Service Providers in the EAC', the women learned how to apply the EAC trading rules.
Mrs. Generose Minani, the EAC Principle Gender and Community Development Officer, who was speaking on behalf of the EAC Secretariat, thanked the Government of Uganda, South Sudan and the management of the One Stop Border Post for allowing the three-day training at the Elegu border post. She said that the mandate for facilitating the women cross border traders derived from articles 121 and 122 of the Treaty for the Establishment of the Community.
She appreciated the support of the African Union Border Program (AUBP) for women in cross-border trade within EAC.
Ms Jane Gordon, Executive Director of SSWEA said, 'Most women in Nimule operate as informal traders and find it difficult to trade across borders in East Africa, mainly due to lack of information on trade regulations and safety issues'. Lack of information makes women cross-border traders vulnerable to harassment when crossing border points and reduces their trading power. South Sudan women engaging in cross- border trade contribute to mitigating the impact of conflict by creating employment, thus enhancing income and food security for their families and communities.
Mrs Joyce Kevin Abalo-Kimaro, speaking for GIZ-AUBP and GIZ-SEAMPEC, appreciated the efforts of women cross-border traders in implementing East Africa's integration on a daily basis. She urged the women traders to use the training to exchange information, build capacities and skills to be able to effectively engage in and benefit from the cross-border trade opportunities available in the region.
The training recommended to create a more enabling environment for women cross-border traders at the border points, among the establishment of a trade information desk and building storage facilities at the one stop border post to facilitate proper storage of the women's goods while processing import and export.
Note for Editors:
The trained women should go back and train at large other women cross border traders within Elegu and Nimule on a Simplified Guide for Micro and Small-Scale Women Cross Border Traders and Servicw Providers within the East African Community (EAC).
From this Simplified Guide, Trainees were capacitated on:
Background to the EAC and key EAC statistics and trade data;
EAC trade rules, regulations and procedures on unprocessed agricultural produce and manufactured goods;
EAC rules and regulations on short-term/temporary supply or provision of services, movement of persons/ people and workers;
EAC rules and regulations on rights of establishment, and;
Key support services for small scale women cross border traders and short- term/temporary service suppliers
- ENDS -
For more information, please contact:
Simon Peter Owaka
Senior Public Relations Officer
Corporate Communications and Public Affairs Department
EAC Secretariat
Arusha, Tanzania
Tel: +255 768 552087
Email: sowaka [at] eachq.org
About the East African Community Secretariat:
The East African Community (EAC) is a regional intergovernmental organisation of six Partner States, comprising Burundi, Kenya, Rwanda, South Sudan, Tanzania and Uganda, with its headquarters in Arusha, Tanzania.
The EAC Secretariat is ISO 9001: 2008 Certified