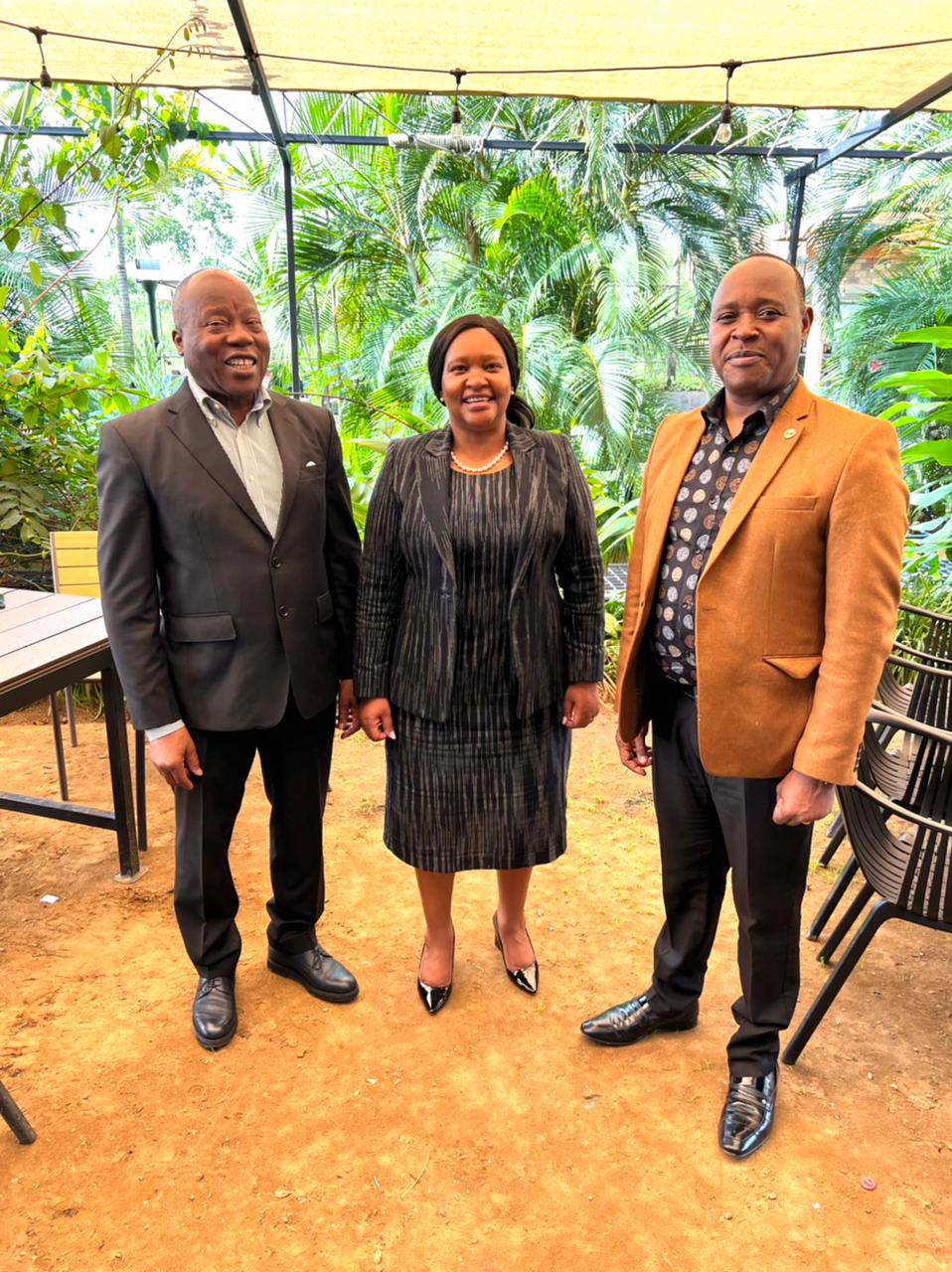 EAC and ICGLR commit to strengthening collaboration to support in the quest for the restoration of peace and security in Eastern DRC
East African Community Headquarters, Arusha, Tanzania, 23rd February, 2023: Following the Mini- Summit of Heads of States and Governments on Peace and Security in Eastern DRC recently held in Addis Ababa; the EAC Secretary General, Hon (Dr.) Peter Mutuku Mathuki, held a meeting with the Executive Secretary of the International Conference on the Great Lakes Region (ICGLR), Amb. João Caholo, deliberating on areas of cooperation between the two institutions in supporting the restoration of peace and security in Eastern DRC.
The two leaders committed to enhancing collaboration between the two institutions by partnering and availing necessary support to each other, in the quest for restoring peace and security in Eastern DRC.
They noted that their respective institutions have complimentary roles to play, in ensuring a sustainable solution to the peace and security situation in Eastern DRC is realized.
"The gains of regional integration such as economic development can only be realized when the region is peaceful and we thus have to play our rightful roles in contributing to this," Dr. Mathuki said.
On his part, Amb. João Caholo noted that a win in ensuring peace is realized in Eastern DRC, is a win for the continent and globe at large and reiterated his commitment to supporting the quest for peace in Eastern DRC.
The meeting was held on the sidelines of the ongoing 43rd Ordinary Meeting of EAC Council of Ministers in Bujumbura, Burundi. Kenya's Cabinet Secretary for the East African Community, Arid and Semi Arid Lands and Regional Development, Hon. Rebecca Miano (pictured /middle) contributed to the meeting commending the collaboration.
For more information, please contact:
Simon Peter Owaka
Senior Public Relations Officer
Corporate Communications and Public Affairs Department
EAC Secretariat
Arusha, Tanzania
Tel: +255 768 552087
Email: sowaka [at] eachq.org
About the East African Community Secretariat:
The East African Community (EAC) is a regional intergovernmental organisation of seven Partner States, comprising the Republic of Burundi, the Democratic Republic of Congo, the Republic of Kenya, the Republic of Rwanda, the Republic of South Sudan, the Republic of Uganda and the United Republic of Tanzania, with its headquarters in Arusha, Tanzania.
The EAC Secretariat is ISO 9001: 2015 Certified