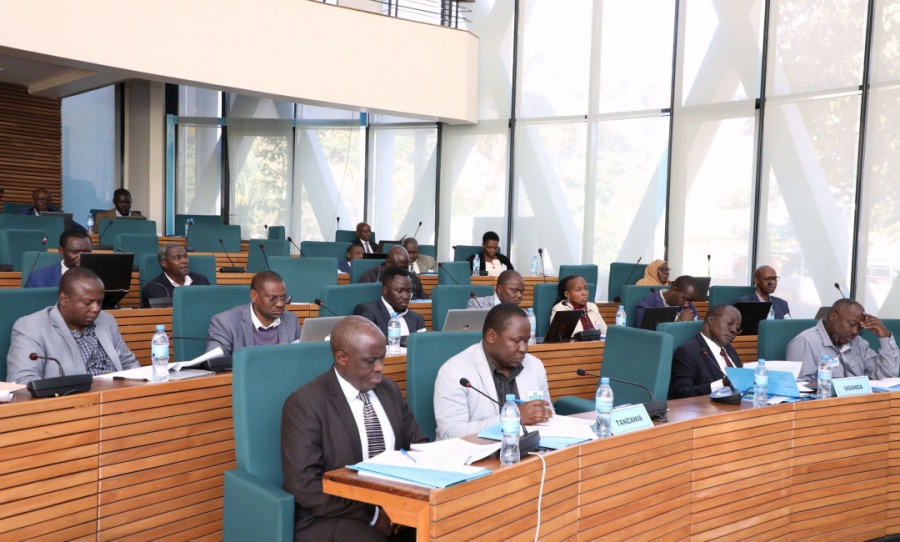 22nd Ordinary Meeting of the EAC Sectoral Council of Ministers of Health currently underway in Arusha, Tanzania
East African Community Headquarters, Arusha, Tanzania, 13th July, 2022: The 22nd Ordinary Meeting of the East African Community (EAC) Sectoral Council of Ministers responsible for Health is currently underway via hybrid means.
The meeting that started on 11th July is expected to run until 15th July at the EAC headquarters in Arusha, Tanzania.
The meeting is being held through the Sessions of Senior Officials, Permanent/Principal Secretaries and finally, the Ministerial session. The Session of Senior Officials was to run from 11th to 13th July, 2022 while the Session of Permanent/Principal/Under Secretaries or the Coordination Committee has been scheduled for 14th July, 2022.
The Session of Ministers/Cabinet Secretary will be held on 15th July, 2022.
The Republic of Kenya is chairing the meeting whereas the Republic of Burundi is the Rapporteur.
Among the items on the agenda are: Status of the COVID-19 Pandemic in the EAC Region and Updates on the COVID-19 Response; Reports and Recommendations of the Six (6) EAC Technical Working Groups on Health; Updates on the East African Centres of Excellence in the Health Sector, and; Matters under the EAC Technical Working Group on Regulation of Health Reasons.
In addition, the sectoral council is also expected to consider the report and recommendations of the East Africa Health and Research Commission in institutional capacity development, Research collaboration and knowledge management platforms. The Sectoral Council is also expected to approve the convening of the 23rd ordinary meeting of the Sectoral Council of Ministers of Health from 24th to 28th October 2022 in Juba, Republic of South Sudan.
For more information, please contact:
Simon Peter Owaka
Senior Public Relations Officer
Corporate Communications and Public Affairs Department
EAC Secretariat
Arusha, Tanzania
Tel: +255 768 552087
Email: sowaka [at] eachq.org
About the East African Community Secretariat:
The East African Community (EAC) is a regional intergovernmental organisation of six Partner States, comprising Burundi, Kenya, Rwanda, South Sudan, Tanzania and Uganda, with its headquarters in Arusha, Tanzania.
The EAC Secretariat is ISO 9001: 2015 Certified