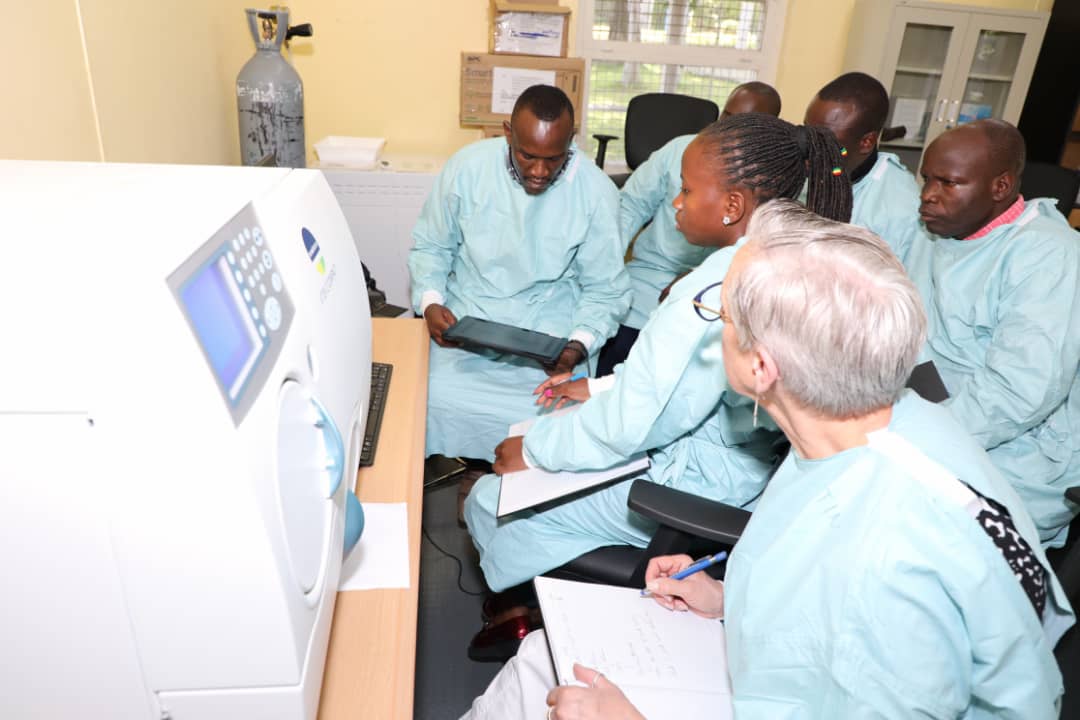 EAC Training of Trainers on Bacteriological Pathogen Identification and Antibiotics Resistance detection underway in Arusha
East African Community Headquarters, Arusha, Tanzania, 4th July, 2022: A 21 days East African Community (EAC) Training of Trainers (ToT) for the Bacteriological Pathogen identification and Antibiotic Resistance detection is currently underway at the EAC Headquarters in Arusha, Tanzania.
The main objective of the three-week (20th June – 8th July, 2022) training is to equip experts with comprehensive skills and knowledge on the diagnosis of the major bacterial pathogens in clinical samples and detecting antimicrobial resistance (AMR) in bacteria isolates.
In addition, the training serves as the kick-off meeting for the manuscript workshop, where initial discussions of manuscript topics will take place.
The ToT is expected to among others equip the participants on, among other things, the: theoretical knowledge on AMR and container mobile laboratory operations, workflows and protocols; hands-on experience in the operations of each workstation in the container microbiology lab workstations; and introduction to manuscript development.
Furthermore, the training will enable participants to adequately process and screen clinical samples; select and apply different diagnostic methods depending on the sample and the suspected diagnosis; apply different bacteriological diagnostic methods such as stain, culture, biochemical testing, and; run, analyse and report diagnostic results using an automated Vitec system.
The ToT that has been convened by the EAC Secretariat in collaboration with Bernhard Notch Institute for Tropical Medicine (BNITM) has brought together eighteen (18) Mobile Laboratory Experts from the six (6) Partner States.
Notes to Editors:
In November 2019, the EAC Secretariat signed a follow up 3-year financing agreement with the Federal Government of Germany through the German Development Bank (KfW) of Phase II of the EAC Regional Network of Public Health Reference Laboratories for Communicable Diseases project.
The Project aims at strengthening and consolidation of gains under Phase I of the Project, with a special focus on Anti-Microbial Resistance (AMR) Surveillance and response.
For more information, please contact:
Simon Peter Owaka
Senior Public Relations Officer
Corporate Communications and Public Affairs Department
EAC Secretariat
Arusha, Tanzania
Tel: +255 768 552087
Email: sowaka [at] eachq.org
About the East African Community Secretariat:
The East African Community (EAC) is a regional intergovernmental organisation of six Partner States, comprising Burundi, Kenya, Rwanda, South Sudan, Tanzania and Uganda, with its headquarters in Arusha, Tanzania.
The EAC Secretariat is ISO 9001: 2015 Certified
Tags: Mobile Labs