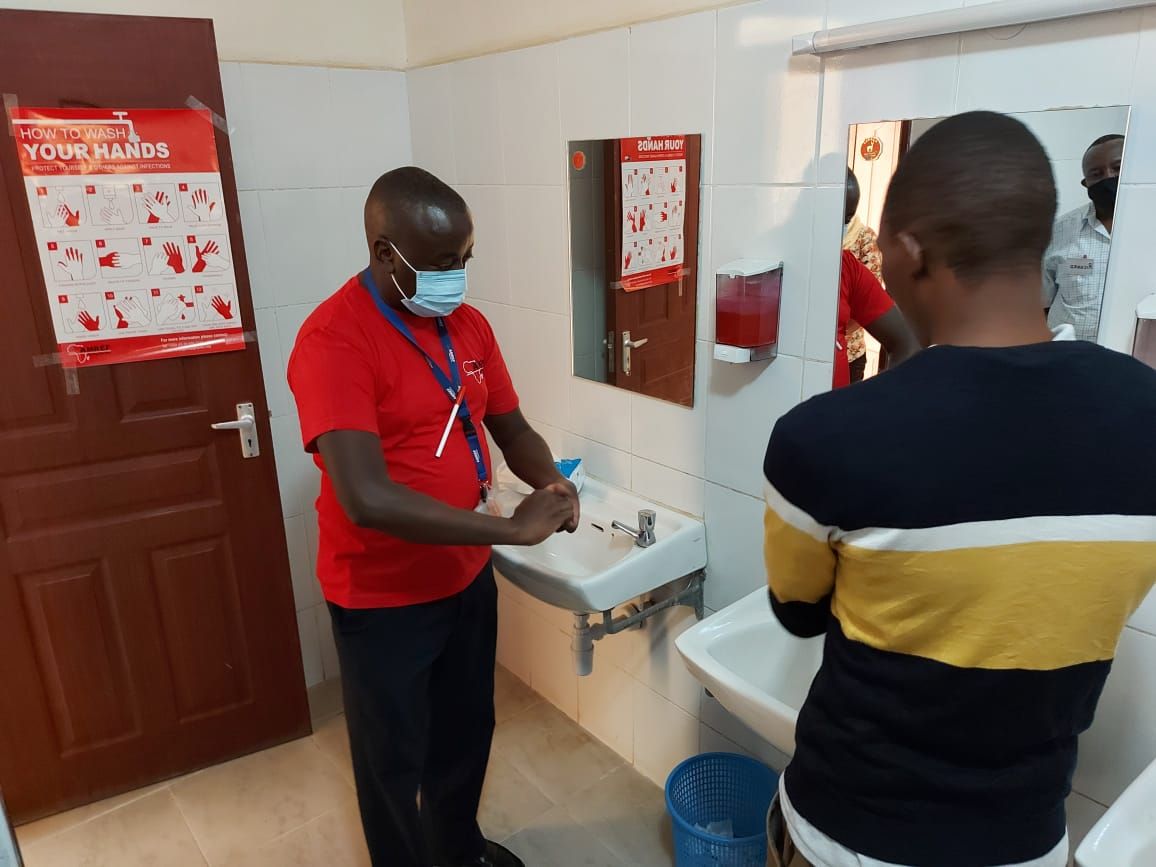 EAC Secretariat strengthens outbreak response capacities of One Stop Border Posts
East African Community Headquarters, Arusha, Tanzania, 2 October, 2020: As the Partner States in the East African Community (EAC) region ease measures that were established to prevent and respond to the COVID-19 global pandemic, the EAC Secretariat has commenced a training of trainers' course for staff at 12 One Stop Border Posts between the Partner States.
The training that aims at strengthening the prevention of and response to COVID-19 and other communicable diseases, involves staff from various sectors in line with the One Health approach. The training programme kicked off this week at the Isebania/Sirari border post between Kenya and Tanzania. The training is conducted by AMREF Flying Doctors in close cooperation with the EAC Secretariat.
Depending on the size of the border posts, between 16 and 32 staff members are trained as trainers in 2-day courses. They come from customs, immigration, port health and animal health, bureau of standards, security, cargo and baggage handlers from both sides of the border as well as from the Joint Border Management Committees. This contributes at the same time to regional integration. Clearing agents are also included in the training.
The training of trainers' approach allows for upscaling of the measure and takes the high staff turn-over rates at border posts into account. "The participants in this training will in turn train their colleagues on the skills they have acquired to further cascade the message and ensure that the busy border posts can effectively prevent the spread of COVID 19 and detect and respond to infected passengers", explains Anthony Kihara of AMREF Flying Doctors. "The scope of the training focusses on operations at the OSBP with close contact to travelers and their luggage."
The Principal Customs Officer for Capacity Building at the EAC Secretariat, Stephen Analo, who coordinates the training is convinces that "all the EAC Partner States will benefit from this initiative". The training is facilitated by the Germany Government through the "Support to Pandemic Preparedness in the EAC Region" project, in cooperation between the EAC Secretariat and the Deutsche Gesellschaft fur Internationale Zusammenarbeit (GIZ) GmbH.
The next training will take place from 5 to 8 October at the Malaba/Malaba border post between Kenya and Uganda. 10 further OSBPs between all EAC Partner States are earmarked for the trainings.
- ENDS -
For more information, please contact:
Simon Peter Owaka
Senior Public Relations Officer
Corporate Communications and Public Affairs Department
EAC Secretariat
Arusha, Tanzania
Tel: +255 768 552087
Email: sowaka [at] eachq.org
About the East African Community Secretariat:
The East African Community (EAC) is a regional intergovernmental organisation of six Partner States, comprising Burundi, Kenya, Rwanda, South Sudan, Tanzania and Uganda, with its headquarters in Arusha, Tanzania.
The EAC Secretariat is ISO 9001: 2015 Certified
Tags: COVID-19