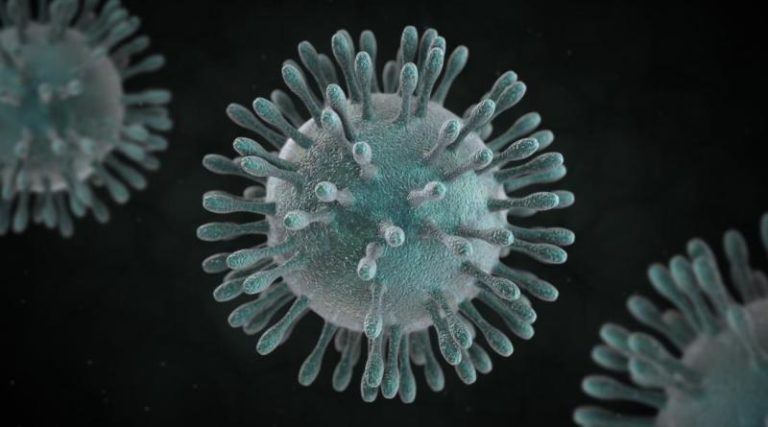 EAC Secretariat asks Partner States to step up surveillance on a novel Corona Virus (2019-nCoV) following outbreak in China
East African Community Headquarters, Arusha, Tanzania, 27 January 2020. The EAC Secretariat issues an alert to all Partner States after an infectious disease outbreak caused by a novel Corona virus in the city of Wuhan, Republic of China. By 26 January 2020 the number of reported confirmed cases had increased to more than 2,000 people and 56 had died according to the World Health Organization (WHO) and the European Centre for Disease Prevention and Control (ECDC).
Most of the cases occurred in China and sporadic ones have been reported from Australia, France, Japan, Malaysia, Nepal, Singapore, South Korea, Taiwan, Thailand, the US and Vietnam. Nearly all of them have links to Wuhan. For the time being WHO decided against declaring the outbreak a public health emergency of international concern (PHEIC) but is closely monitoring the development.
As the EAC Partner States maintain close trade relations where many East Africans regularly travel to and from China, and vice versa, the EAC Secretariat strongly recommends that EAC Partner States step up disease surveillance and control measures at the international airports and other points of entry to avoid the outbreak from spreading to the region. These measures should be kept up until the outbreak is contained.
The National Health Commission of China informed WHO about the outbreak on 31 December 2019 and made the genetic sequence of the virus public by mid of January 2020, thereby facilitating the development of test kits and reference material.
The outbreak in China might have had its source in snake meat sold at a sea food market in Wuhan, but this still needs to be confirmed. Viruses of the corona family occur naturally in animals and can be transmitted to humans. They usually only cause mild respiratory diseases, such as the common cold. However, the severe acute respiratory syndrome (SARS) and the Middle East respiratory syndrome (MERS) are also caused by viruses that belong to the corona family. Symptoms caused by the novel coronavirus (2019-nCoV) include fever, cough and difficulty in breathing in its mild form. Severe cases may present with very high fever, severe difficulty in breathing or even kidney failure.
The Acting Head of the EAC Secretariat's Health Department, Dr Michael Katende urges Partner States to undertake the following;
Screen passengers at international airports arriving from South East Asia and especially on direct flights from Wuhan for flu-like symptoms (that resemble the Middle East respiratory syndrome);
Collect detailed personal, clinical and contact information of ALL travelers especially those from South East Asia;
Watch out for any person with a positive history of travel in the last 14 days to South East Asian countries for screening and further management in case the need arises;
Enhance hand-washing practices at airports and land crossing points as personal hygiene is the best means of infection prevention;
Prepare to collect specimen from patients suspected of novel corona virus infection;
Alert health facilities to prepare for the treatment of infected people;
Inform the public about the need to seek early medical care and informing healthcare providers on any recent travel and anyone who develops symptoms of severe respiratory illness;
Washing hands regularly, covering the mouth when sneezing and thoroughly heating food of animal source are important means of infection prevention.
In addition, the EAC Secretariat urges the Partner States' Ministries responsible for Health to advise health staff in the country to complete the WHO online course on "Emerging respiratory viruses, including nCoV: methods for detection, prevention, response and control". This course offers basic information and is now available on Open WHO under the following link: https://openwho.org/courses/introduction-to-ncov
The EAC Secretariat is currently stepping up outbreak prevention in the region by preparing the mobile laboratories of the Partner States for 2019-nCoV sample testing. For the time being, the laboratories have the capacity to detect various corona viruses and re working with WHO to acquire specific primers to test for the novel strain.
- ENDS -
For more information, please contact:
Simon Peter Owaka
Senior Public Relations Officer
Corporate Communications and Public Affairs Department
EAC Secretariat
Arusha, Tanzania
Tel: +255 768 552087
Email: sowaka [at] eachq.org
About the East African Community Secretariat:
The East African Community (EAC) is a regional intergovernmental organisation of six Partner States, comprising Burundi, Kenya, Rwanda, South Sudan, Tanzania and Uganda, with its headquarters in Arusha, Tanzania.
The EAC Secretariat is ISO 9001: 2015 Certified