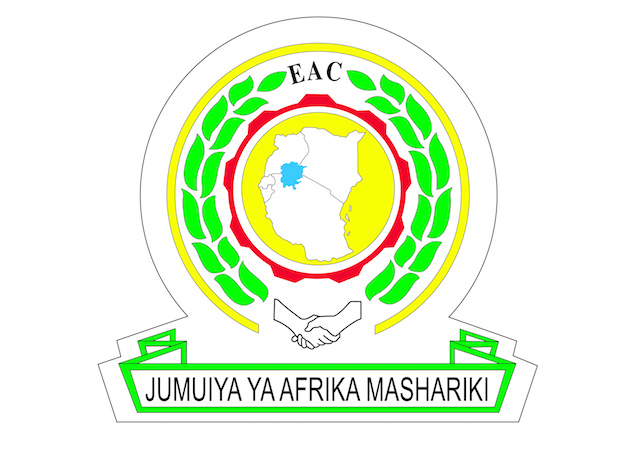 EAC region taking action to prevent future outbreaks of infectious diseases
East African Community Secretariat, Arusha, Tanzania, 11 June, 2018:
The EAC region is taking action to prevent future outbreaks of infectious diseases by strengthening its response capacity, supporting Partner States in their pandemic preparedness measures and preparing to test its readiness in practice. These efforts are in line with a new World Health Organization (WHO) guidance document that lists 5 out of the 6 East African Community (EAC) Partner States as priority countries regarding the risk of a spread of the Ebola Virus Disease (EVD) from the Democratic Republic of the Congo (DRC).
In its "Regional Strategic EVD Readiness Preparedness Plan", WHO ranked Burundi, Rwanda, South Sudan and Tanzania as priority 2 and Uganda as priority 3 countries. The ratings are determined based on the countries' proximity to DRC and the capacity of their health systems to cope with an Ebola outbreak. EAC Partner States share borders with the DRC, maintain direct flights and close trade relations and there is high border traffic. These factors have caused the EAC to be on high alert, and Partner States are implementing extensive readiness measures. To date, no cases of Ebola have been detected in the EAC region.
EAC preventive activities cover key technical areas listed in WHO's new EVD Readiness Plan, such as multi-sectoral coordination, risk communications, social mobilisation and community engagement. The EAC has a regional contingency plan in place that reflects the multi-disciplinary One Health disease management approach and is currently developing Standard Operating Procedures (SOPs) to translate the plan into action. The plan considers important lessons learned from East African experts who fought Ebola in West Africa. One of these lessons is that risk and crisis communication together with community engagement was a "game changer" in the response. Consequently, the EAC Secretariat together with the Partner States is currently developing a regional risk and crisis communication strategy and related SOPs.
Standard operating procedures will also be developed as a first step towards establishing a regional pool of rapidly deployable experts that build on the experience gathered in West Africa. The pool is expected to complement national rapid response teams during future outbreaks. A core team of multi-disciplinary experts will receive training in risk and crisis communication, and another core team will be trained as regional trainers in rapid risk assessment.
To test the successful implementation of the mentioned strategies, the functionality of the SOPs and the region's improved capacities, the EAC together with the Partner States is preparing to conduct cross-border simulation exercises. They will also offer a unique opportunity to reveal the gaps that still need to be closed in joint efforts.
On behalf of the German Government, the Deutsche Gesellschaft für Internationale Zusammenarbeit (GIZ) GmbH through the "Support to Pandemic Preparedness in the EAC Region" project amongst other development partners supports the EAC Secretariat in its endeavour to strengthen its advisory and coordinating role for the Partner States in pandemic preparedness.
-ENDS-
For more information, please contact:
Mr Owora Richard Othieno
Head, Corporate Communications and Public Affairs Department
EAC Secretariat
Arusha, Tanzania
Tel: +255 784 835021
Email: OOthieno [at] eachq.org
About the East African Community Secretariat:
The East African Community (EAC) is a regional intergovernmental organisation of five Partner States, comprising Burundi, Kenya, Rwanda, Tanzania and Uganda, with its headquarters in Arusha, Tanzania.
The EAC Secretariat is ISO 9001:2008 Certified
Othieno Richard Owora
Principle Corporate and Communications Officer
East African Community Secretariat
Tel: +255 27 2162 100
Email: This email address is being protected from spambots. You need JavaScript enabled to view it.">This email address is being protected from spambots. You need JavaScript enabled to view it.