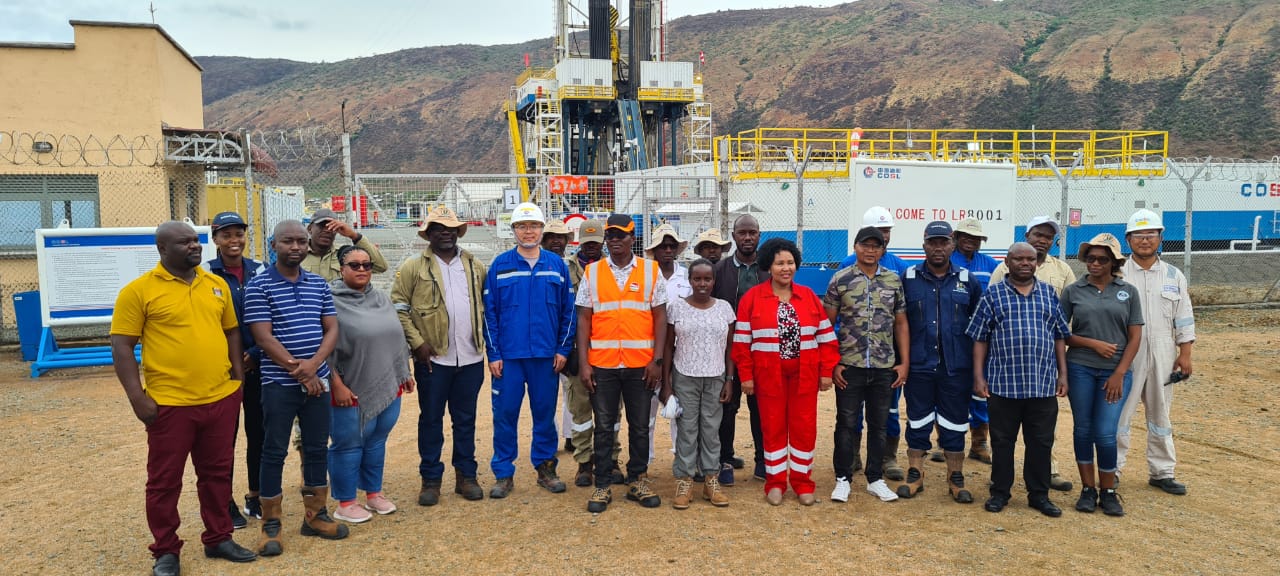 Kampala readies to host 10th East African Petroleum Conference and Exhibition 2023
East African Community Headquarters, Arusha, Tanzania, 15th March, 2023: The Minister of Energy and Mineral Development, Republic of Uganda, Hon. Dr. Ruth Nankabirwa Ssentamu has confirmed preparations were in the final stages as Uganda readies to host the 10th East African Petroleum Conference and Exhibition, 2023.
"I take this opportunity to welcome our distinguished guests and participants from all the seven Partner States and beyond to the 10th edition of the East African Petroleum Conference and Exhibition that Uganda will host from 9th to 11th May, 2023 at Serena Hotel in Kampala," said the Minister.
The 2023 edition of the conference under the theme East Africa as a hub for Investment in Exploration and Exploitation of Petroleum Resources for Sustainable Energy and Socioeconomic Development, aims at showcasing the East African Community as a destination of choice for oil and gas investment opportunities to enhance socio-economic transformation.
"Uganda is proud and honoured to host the 10th Edition of EAPCE," Hon. Dr. Ruth Nankabirwa Ssentamu added.
The EAC Secretary General, Hon (Dr.) Peter Mathuki has noted that EAPCE'23 is in line with the Community's broad goal to achieve economic, social and political integration so as to create wealth in the region and enhance competitiveness through increased production, trade and investment in the oil and gas sector.
"The Conference will give the Partner States an opportunity to showcase the potential for oil and gas that exists in the region and report on the ongoing activities in exploration, development and production of the two commodities," said the Secretary General.
The Secretary General further noted that during the conference the Partner States will share their policy, legal and regulatory frameworks and other initiatives aimed at continually improving the enabling and facilitative environment for the industry.
Held biennially since 2003, the East African Petroleum Conferences have provided increasing awareness of the potential for petroleum production in the region and other important issues in the petroleum sector, including technological advancements in exploration, development and production.
The last nine Petroleum Conferences have proven a valuable forum for governments and petroleum industry players from around the world to dialogue.
Delegates can expect high quality technical presentations, exhibitions from a wide spectrum of players from the petroleum sector. The conference programme integrates a pre-conference workshop, field excursions to selected sites in each Partner State for delegates to see the rich geological variety that the region possesses as well as the tourist attractions that the region is well known for.
EAPCE'23 will take place at a time when the EAC has embarked on a journey to implement the EAC Vision 2050. The objective of the energy sector development under the EAC Vision 2050 is to ensure sustainable, adequate, affordable, competitive, secure and reliable supply of energy to meet regional needs at the least cost. By 2050, the region's target is to transform the energy landscape to be characterised by efficient distribution of petroleum products with sufficient strategic reserves.
EAPCE'23 Key Dates
31 March, 2023: Early Bird Registration Deadline
30 April, 2023: Exhibition Booth Hire Deadline
6 - 8 May, 2023: Pre-Conference Field Excursions
8 May, 2023: Pre-Conference Workshop
9 - 11 May, 2023: EAPCE'23 Conference and Exhibition
12 - 14 May, 2023: Post-Conference Field Excursions
Conference Registration and Other Fees
East African Delegates: USD 500
International Delegates: USD 1,000
Pre-Conference Workshop: USD 50
Exhibition Booth: USD 2,500
Electronic and Paper Posters: USD 1,000
Pre-Confenrece Excursions:

Kenya: Tertiary Rift Basin, 6 - 8 May, 2023 - USD 1,200
Rwanda: Lake Kivu and Akagera National Park, 6 - 8 May, 2023 - USD 800
Uganda: Central and Northern Albertine Graben, 6 - 8 May, 2023 - USD 900
Tanzania: Southern Circuit, 6 - 8 May, 2023 – USD 1,000(residents) / USD 1,200 (non-residents)

Post conference Excursions:

Burundi: Nyakazu Faul,t 13 May, 2023 - USD 830
Kenya: Coastal Region, 13 - 14 May, 2023 - USD 1,000
Rwanda: Bugarama Graben and Nyungwe National Park, 13 - 14 May, 2023 - USD 650
Uganda Southern Albertine Graben 12 - 14 May, 2023 900
Tanzania: Northern Circuit, 13 - 15 May, 2023 - USD 1,000 (residents)/ USD 1,200 (non-residents)
For additional information visit Conference Website: www.eapce23.eac.int
Follow the conversation online: #EAPCE23ug
For more information, please contact:
Simon Peter Owaka
Senior Public Relations Officer
Corporate Communications and Public Affairs Department
EAC Secretariat
Arusha, Tanzania
Tel: +255 768 552087
Email: sowaka [at] eachq.org
About the East African Community Secretariat:
The East African Community (EAC) is a regional intergovernmental organisation of seven Partner States, comprising the Republic of Burundi, the Democratic Republic of Congo, the Republic of Kenya, the Republic of Rwanda, the Republic of South Sudan, the Republic of Uganda and the United Republic of Tanzania, with its headquarters in Arusha, Tanzania.
The EAC Secretariat is ISO 9001: 2015 Certified