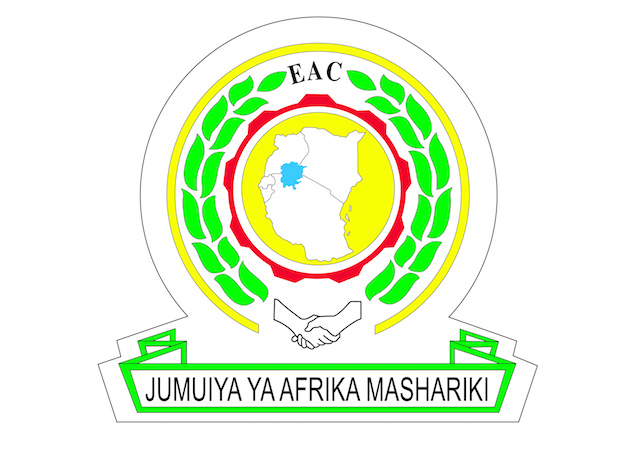 All set for 48th East African Revenue Authorities Commissioners General Assembly
East African Community, Arusha, Tanzania: November 9th, 2020: The 48th East African Revenue Authorities Commissioners General's (EARACGs) meeting to discuss experiences and address challenges facing tax administrations in the region will be held virtually on 11th November, 2020.
The meeting themed "Rethink, Restart and Reinvent: Our Road to Recovery", will concentrate on lessons learnt by the EAC Partner States during the COVID-19 pandemic, and the innovative approaches that will shore up revenue in the region.
Other key highlights of the meeting will include responses to Commissioners General's (CGs') directives during the 47th meeting, for the period January to June 2020, emerging issues within the Customs union, cooperation with international actors in international taxation, and induction of new CGs into the forum.
Other important areas will include feedback on review of performance of the Single Customs Territory (SCT) for the whole value chain of imports and transit goods by analyzing transit declarations right from the point of entry to the destinations. This will assist to eliminate dumping and transit diversions.
The meeting will also receive feedback on the progress on achieving a joint approach to the development of the Data Governance Policy to promote the usage of data for decision-making.
The EARACGs meeting is expected to among other discuss the modalities of how to collaborate with the EAC Secretariat to establish a Committee on Tax Affairs at the East African Community (EAC), where tax administration matters of domestic taxes, ICT and other administrative issues not related to Customs can be deliberated, among others.
The meeting comes amidst resilience test, with most countries having registered an economic slowdown due to significant scaling down of business activities attributed to COVID-19 cases reported in the Region.
The meeting will be attended by among other KRA leadership led by the Commissioners General, Office Burundais des Recettes (OBR) Commissioners General, Rwanda Revenue Authority (RRA) Commissioners General, South Sudan National Revenue Authority (SSNRA) Commissioners General, Tanzania Revenue Authority (TRA) Commissioners General, and Uganda Revenue Authority (URA) Commissioners General.
Other delegates will include representatives from a select number of observers and partners including the East African Community (EAC) Secretariat and African Tax Administration Forum (ATAF) as well as JICA.
For more information please contact:

Simon Peter Owaka
Senior Public Relations Officer
Corporate Communications and Public Affairs Department
EAC Secretariat
Arusha, Tanzania
Tel: +255 768 552087
Email: sowaka [at] eachq.org
About the East African Community Secretariat:
The East African Community (EAC) is a regional intergovernmental organisation of six Partner States, comprising Burundi, Kenya, Rwanda, South Sudan, Tanzania and Uganda, with its headquarters in Arusha, Tanzania.
Tags: Customs Union