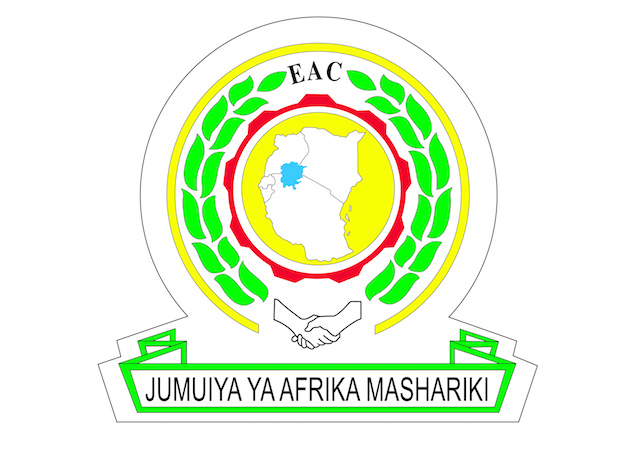 REPORT OF THE EAC HIGH LEVEL CONFERENCE ON TRADE INTEGRATION
HELD AT THE RADISSON BLU HOTEL, NAIROBI
FROM THE 25TH TO 27TH SEPTEMBER, 2019
a) Introduction
1. The conference was held to commemorate 20 years of the East African Community and 15 years of the East African Customs Union. The overarching goal of the conference was to have an open, honest and critical self-examination as a region, with regard to what has been achieved, what has worked and what needs to be done to move the regional integration forward as well as improving the EAC trade policy and other instruments. The outputs of the conference are key to making EAC an attractive investment bloc, boost industrialization, infrastructure development as well as embracing emerging technologies for economic development. The future of the EAC can only be assured if there is continued support by all Partner States, both at policy formulation and implementation levels.
2. The conference noted that there has been remarkable progress made on the EAC regional integration pillars namely the Customs Union, the Common Market, the Monetary Union and the Political Federation. Among them, the Customs Union is regarded as most successful notably with the implementation of common legal instruments and trade facilitation programmes across the region including the Single Customs Territory, One Stop Border Posts, Authorized Economic Operator Programme and the Customs Business systems interconnectivity. However, there is a downward trend on the profile of EAC as an attractive investment destination. This calls for Partner States to market EAC jointly, further consolidate free trade by eliminating individual State exemption lists, liberalize and allow free movement of trade and services, eradicate NTBs, fully harmonize the Common External Tariff (CET) and domestic taxes and make business immune from politics.
3. To enhance competitiveness, the EAC needs to reduce the cost of production, and stop relying on duty exemption arrangements like AGOA. Cost of production can be lowered by managing labour, energy, logistics and cost of inputs, like raw material. Partner states should play complementary roles in ensuring that the region does not continue being the market of finished goods from other regions, but also a producer of goods for export.
b) Conference Recommendations:
1. Promotion of intra regional/continental trade should remain the core objective of integration. In light of this the EAC Common External Tariff should be reviewed to enhance internal trading environment and promote value chains for regional industrial development.
2. Develop a comprehensive strategy that takes into account an appropriate technology, that ensures availability of skilled manpower and financial infrastructure for affordable financing, harmonize tax policies and ensure that EAC rules of origin are supportive to the development of value chains in the region, enhance collaboration between applied research, academia and private sector while enhancing the competitiveness of industries in the region. development partners to shift focus from humanitarian issues to supporting concrete means of industrialization such as market-based interventions that are private- sector friendly.
3. The East African region to adopt emerging Fourth Industrial Revolution technologies such as robotics, Blockchain and Artificial Intelligence (AI Harmonize laws and tax regulations, strengthen EAC dispute handling mechanisms, enforce self-regulation by private sector and governments support SMEs;
4. Enhance data analysis aimed at identifying consumer trends, conduct intensive change management to create awareness on the available technologies and platforms that have been developed to facilitate trade in the region, develop measures to curb cyber-crime which impede the benefits of digitization.
5. Operationalize the Trade Remedies Committee as a regional mechanism for dispute resolution;
6. Women and youth agendas at all levels of decision making be addressed as separate sectors to develop strategies that will address their concerns;
7. Regional Trade Agreements should be respected and implemented by Members in order to access benefits.
8. Implement existing Agreements on airspace with the intention of achieving open skies to increase free movement of people across East Africa and the African Continent;
9. Key determinants of Negotiating new agreements should focus on value chains, export diversification and addressing supply chain. In addition EAC should undertake comprehensive assessments of future impact on domestic economies, including industrial and tax implications, resulting from implementation of new agreements
10. Strengthen the existing mechanism to enhance infrastructure efficiency and invest in other modes of transport such as railways, water and develop regulatory framework to facilitate Public/Private Partnerships;
11. EAC to explore sustainable mechanisms to enable the EACJ to effectively implement its mandate;
12. The EAC should re-visit EAC integration process to establish what is working and what is not working; Additionally, there is need for improved and more strategic engagement between the public and private sectors to enable the private sector to contribute effectively to the integration process;
13. It is imperative for Private Sector to drive the EAC Integration process and reinforce advocacy in order to address critical challenges in the business environment.
END