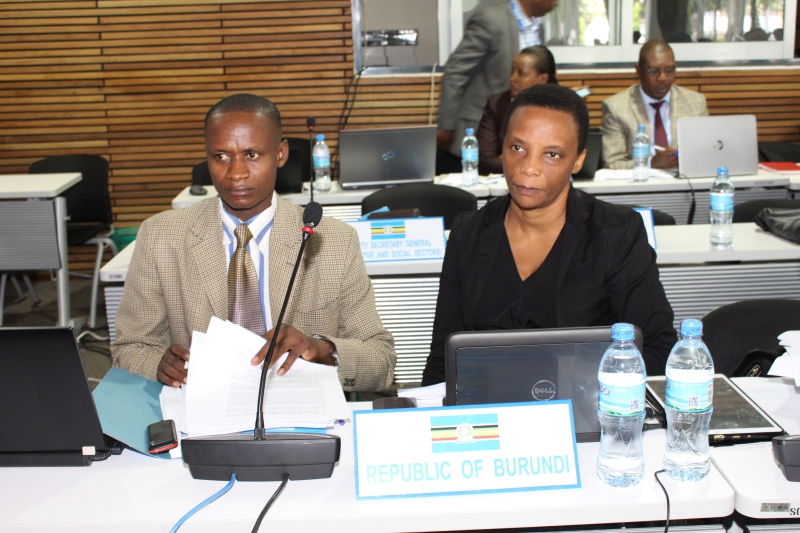 38th Extra-Ordinary Meeting of the EAC Council of Ministers underway in Arusha
East African Community Secretariat, Arusha, Tanzania, 28th January, 2019: The 38th Extra-Ordinary Meeting of the East African Community Council of Ministers is currently underway at the EAC Headquarters in Arusha, Tanzania.
The three-day meeting which kicked off today with the Session of Senior Officials of Senior Officials which will be followed by the Session of Permanent/Principal Secretaries/Undersecretaries on Tuesday, 29th January, 2019 and the Ministerial Session on 30th January, 2019.
The 38th Extra-Ordinary Council is being in preparation for the 20th Summit of the EAC Heads of State slated for Friday, 1st February, 2019.
Among the items on the Agenda of the 38th Council are reports on the: Implementation of Previous Decisions of the Council; Office of the Secretary General; Report on Planning and Infrastructure; Productive and Social Sectors; Political Matters; Customs and Trade; Finance and Administration Matters; Other EAC Organs.
Also on the agenda of the Council are: the Report of the Council to the Summit and Consideration of the EAC Calendar of Activities for the period January-June 2019.
-ENDS-
For more information, please contact:
Mr Owora Richard Othieno
Head, Corporate Communications and Public Affairs Department
EAC Secretariat
Arusha, Tanzania
Tel: +255 784 835021
Email: OOthieno [at] eachq.org
About the East African Community Secretariat:
The East African Community (EAC) is a regional intergovernmental organisation of five Partner States, comprising Burundi, Kenya, Rwanda, Tanzania and Uganda, with its headquarters in Arusha, Tanzania.
The EAC Secretariat is ISO 9001:2008 Certified