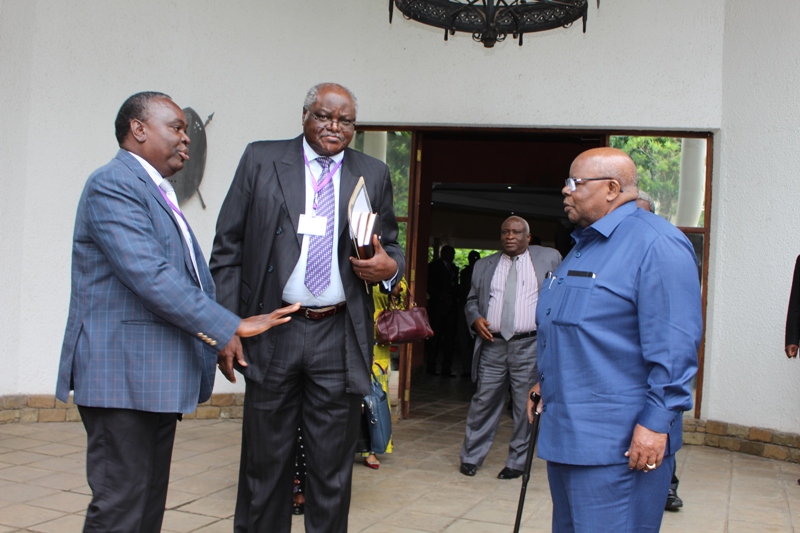 Government of Burundi yet to confirm its participation in 5th round of Inter-Burundi Dialogue
East African Community Secretariat, Arusha, Tanzania, 24th October, 2018: The government of Burundi was by Wednesday evening yet to confirm its participation in the 5th and final round of the Inter-Burundian Dialogue that is aimed resolving the conflict in the country.
Amb. David Kapya who briefed the media on behalf of the Facilitator, retired Tanzanian President Benjamin William Mkapa, said that there had been no confirmation from the government of Burundi on whether they attend the talks or not.
The talks that are being held at the Ngurdoto Mountain Lodge near Arusha, Tanzania have the goal of arriving at consensual roadmap towards the 2020 general election in Burundi.
The 5th and Final Round of the Burundi Dialogue, which will go up to 29thOctober, 2018, will involve the Facilitator engaging political parties and political actors in arriving at the roadmap.
Amb. Kapya, a Senior Adviser to the Facilitator, said that retired President Mkapa had so far engaged with international actors to seek their assistance in bringing all the parties to the negotiation table.
NOTES TO EDITORS:
The Summit of EAC Heads of State in 2015 appointed Ugandan President Yoweri Museveni as the Mediator in the Burundian conflict. In 2016, the Summit appointed retired Tanzanian President Benjamin William Mkapa as the Facilitator to the Burundi Dialogue.
-ENDS-
For more information, please contact:
Mr Owora Richard Othieno
Head, Corporate Communications and Public Affairs Department
EAC Secretariat
Arusha, Tanzania
Tel: +255 784 835021
Email: OOthieno [at] eachq.org
About the East African Community Secretariat:
The East African Community (EAC) is a regional intergovernmental organisation of five Partner States, comprising Burundi, Kenya, Rwanda, Tanzania and Uganda, with its headquarters in Arusha, Tanzania.
The EAC Secretariat is ISO 9001:2008 Certified
Tags: Inter-Burundi Dialogue