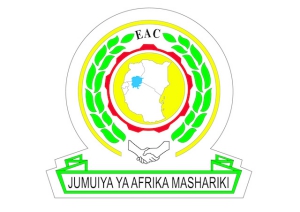 EAST AFRICAN COMMUNITY
EAST AFRICAN KISWAHILI COMMISSION (EAKC)

INVITATION TO TENDER FOR THE PROVISION OF AIR TRAVEL SERVICES TO EAKC UNDER FRAMEWORK CONTRACT FOR FY 2023/2024
Tender No: EAKC /SRVS/001/2023-2024
The East African Kiswahili Commission (EAKC) is a specialized institution of the East African Community (EAC) mandated to coordinate, harmonize and promote the development and use of Kiswahili for regional integration and sustainable development through such activities as coordination and promotion of research, teaching and learning, curriculum development, policy formulation, knowledge generation and standardization of terminologies.
The EAKC would like to invite sealed bids from reputable firms to provide Travel and related services in accordance with the tender requirements. The successful Travel Agent will be expected to win over the market through provision of quality services at competitive prices.
The resulting contract with the Travel Agent will cover airline ticketing and incidental services such as issuance/delivery, revalidation, re-routing, re-issuance, reconfirmation, processing refunds and cancellations, and preparation of suitable itineraries (including alternative routings, departures and arrivals) at most direct and lowest cost for EAKC staff (for purposes of official and non-official/personal travels) and consultants, delegates and participants attending meetings or on official business for EAKC.
TENDER CONDITIONS:
Tenderers will provide the following information: Company name, Physical and Postal address, Current Trading Licence, Certificate of Registration/ Incorporation, Tax Identification Number and VAT Certificate.


Tenders shall be quoted in United States Dollars (US$) for international ticketing services and Tanzania Shillings (TSH) for local tickets and prices should clearly indicate the VAT element where applicable and should be inclusive of handling and delivery costs to EAKC. The Commission will not pay or reimburse any expense incurred by any entity intending to bid in response to this tender.


Any request for clarification must be received by the Commission in writing at least 7days before the deadline for submission of tenders.


Orders shall be made as and on need basis during the Framework contract period by issuance of a Local Purchase Order.


The closing date will be Friday, 6th October, 2023 at 05:00 Pm.


Please note, the Commission is not bound to accept the lowest or any other bid and any canvassing will be used as ground for disqualification.


Tenderers may quote equivalent or superior specifications and models.


Sealed bids must be submitted in original and one copy filled according to schedule for requirement and bid submission form attached as annex.


Your sealed bids in plain envelope, clearly marked "INVITATION TO TENDER FOR PROVISION OF AIR TRAVEL SERVICES TO EAKC UNDER FRAMEWORK CONTRACTS FOR FY 2023/2024................... PROCUREMENT REFERENCE NUMBER shall be submitted into the EAKC procurement office on/before the deadline clearly addressed to:-
The Executive Secretary
East African Kiswahili Commission
P.O. Box 600 Zanzibar, Tanzania
Tel: +255 024 2232704/ +255 024-2232722
E-mail:This email address is being protected from spambots. You need JavaScript enabled to view it.
DOWNLOAD: INVITATION TO TENDER FOR THE PROVISION OF AIR TRAVEL SERVICES TO EAKC UNDER FRAMEWORK CONTRACT FOR FY 2023/2024
Interested eligible bidders may obtain further information from the EAKC at the address given above from 8.00 am to 5.00 pm during working days.
No liability will be accepted for loss or late delivery and late submissions will be rejected.
For more information or clarification, please contact us on the address above or through e-mail: This email address is being protected from spambots. You need JavaScript enabled to view it.. Any changes or modifications will be communicated on the EAKC www.kiswahili.eac.int
The tender is open to bidders from EAC Partner states only.