EALA: Supply of ICT Equipment - 63 Tablets, 12 Laptops, 12 Desktop Computers and 12 UPS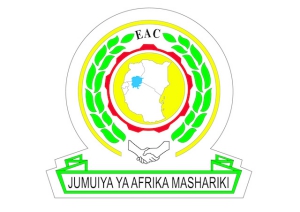 EAST AFRICAN COMMUNITY
TENDER ADVERTISEMENT: EAC/GDS/22-23/0014
INVITATION TO TENDER FOR SUPPLY OF ICT EQUIPMENT – 63 TABLETS -12, LAPTOP – 12, DESKTOPS COMPUTERS AND 12 UPS FOR EAST AFRICA LEGISLATIVE ASSEMBLY
The East African Community (EAC) is a regional intergovernmental organization comprising the Republic of Burundi, Democratic Republic of the Congo, Republic of Kenya, Republic of Rwanda, Republic of South Sudan, Republic of Uganda and the United Republic of Tanzania with its Headquarters in Arusha, Tanzania.
1. EAC has allocated funds from Financial Year 22/23 to be used for SUPPLY OF ICT EQUIPMENT – 63 TABLETS, 12 LAPTOP, 12 DESKTOPS COMPUTERS, and 12UPS for EALA.
2. EAC invites sealed bids from reputable ICT Companies for the provision of the above ICT Equipment for EAC.
3. Interested eligible bidders may obtain further information and inspect the bidding documents on the EAC website: www.eac.int or at the address given below at 6(a) from 8.00 am to 4.00 pm (office hours).
4. Bids must be delivered to the address below at 6(a) or before 11th April, 2023 and clearly marked - INVITATION TO TENDER FOR SUPPLY OF ICT EQUIPMENT – TABLETS -LAPTOP - DESKTOPS COMPUTERS AND UPS FOR EALA.APPLICABLE INSTITUTIONS. Late bids shall be rejected. Bids will be opened in the presence of the bidders' representatives who choose to attend at the address below at 6(a) at. 11th April 2023 at 11:00 PM (EACT).
5. There shall be no a pre – bid meeting/ site visit.
6. (a) Documents may be inspected at:
The Procurement Unit,
East African community,
EAC Close, Ground Floor, Secretariat Wing, EAC Complex
P. O. BOX 1096, Arusha, Tanzania
E-mail- This email address is being protected from spambots. You need JavaScript enabled to view it.
Fax +255 27 2162190
Tel +255 27 2162100
DOWNLOAD BIDDING DOCUMENT: SUPPLY OF ICT EQUIPMENT – 63 TABLETS, 12 LAPTOP, 12 DESKTOPS COMPUTERS AND 12 UPS FOR EAST AFRICA LEGISLATIVE ASSEMBLY
Tags: EALA