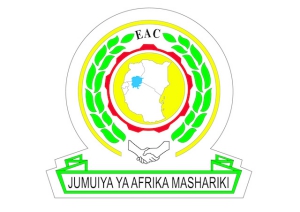 EAST AFRICAN COMMUNITY
RE ADVERTISEMENT
INVITATION TO TENDER FOR THE PROVISION OF GROUP LIFE INSURANCE AND PERSONAL ACCIDENT INSURANCE COVER SERVICES TO THE EAST AFRICAN COMMUNITY
REF: EAC/SRV/22-23/0014
The East African Community (EAC) is the regional intergovernmental organization comprised of the Republic of Burundi, the Democratic Republic of Congo, the Republic of Kenya, the Republic of Rwanda, The Republic of South Sudan, the Republic of Uganda, and the United Republic of Tanzania. The Treaty for Establishment of the East African Community was signed on 30th November 1999 and entered into force on 7th July 2000.
The East African Community Secretariat invites sealed Bids from eligible Bidders for the Provision of Group Life and Personal Accident Insurance Services to the East African Community.
Bidding will be conducted through the Open Tender and is open to all eligible bidders.
Interested eligible Bidders may obtain further information and inspect the bidding document during office hours 0900 to 1700 hours at the address given below.
Sealed bids in plain envelope, clearly marked "Provision of Group life and personal Accident Insurance Services to the East African Community " must be delivered to the e-procurement system on the address below on or before 14th April 2023 at 11.00 am East Africa time. The bidding will be conducted by submission through the EAC Electronic procurement system. Interested bidders will be required to register and submit their bids through the EAC eprocurement system at https://eacprocurement.eac.int/. The system will reject any late bids. Bids will be publicly opened on the EAC eprocurement system. Bids will addressed to
The Secretary General
East African Community - Secretariat EAC headquarters
EAC Close, Afrika Mashariki Road Arusha,Tanzania
Email: This email address is being protected from spambots. You need JavaScript enabled to view it.
E-mail- This email address is being protected from spambots. You need JavaScript enabled to view it.
Fax +255 27 2162190 Tel +255 27 2162100
Clarifications or any changes, modifications or withdrawal in regard to this tender shall be communicated on the EAC Website and the EAC eProcurement System at https://eacprocurement.eac.int/