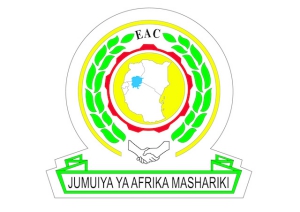 EAST AFRICAN COMMUNITY
Invitation for Bids (IFB)
IFB Number: EAC/ PSS/GDS/22-23/015
Sector: Health ADF Grant No: 210015504727 Project ID No: P-Z1-IBO-035
IFB Title: COVID 19 RESPONSE EASTAFRICA, THE HORN OF AFRICA AND UNION OF THE COMOROS
The East African Community (EAC) has received financing from the African Development Fund (ADF) to support the EAC and IGAD to respond to the COVID Pandemic through a regional project named the "Multinational COVID-19 Response in East Africa, the Horn of Africa and Union of The Comoros". Under the project, the AfDB provides funds jointly to the EAC, IGAD, the Horn of Africa and Union to support the COVID-19 response. It is intended that part of the proceeds of this Grant will be applied to eligible payments under the contract for THE SUPPLY OF PERSONAL PROTECTIVE EQUIPMENT (PPEs) UNDER THE MULTINATIONAL PROGRAMME ON REGIONAL COVID-19 RESPONSE FOR EAST AFRICA, HORN OF AFRICA AND UNION OF THE COMOROS
The EAC Secretariat now invites sealed bids from eligible Bidders for Supply of Personal Protective Equipment (PPEs) under the Multinational Programme on Regional Covid-19 Response for East Africa, Horn of Africa and Union of the Comoros
Interested eligible Bidders may obtain further information from the Senior Procurement Officer, East African Community, through the e-mail address:

This email address is being protected from spambots. You need JavaScript enabled to view it.

and inspect the bidding document during office hours (from 0800 hrs to 1700 hrs, Monday to Friday (working days only) at the address given below.
A complete set of Bidding Documents may be obtained electronically by interested bidders on the EAC website eac.int/opportunities/procurement-procedures
The provisions in the Instructions to Bidders and in the General Conditions of Contract are the provisions of the African Development Bank (AfDB) Standard Bidding Document: Procurement of Goods.
Bids must be delivered to the below address on or before 11:00hrs East African Time on Thursday, 08th December, 2022 or placed in the Tender Box located East African Community, EAC Close, Ground Floor, Secretariat Wing, EAC Complex
Bid Security is not applicable for this tender.
Bids will be opened in the presence of bidders' representatives, who choose to attend at the address below on or before Thursday 08th December 2022 at 11:30hrs East African Time.
The address referred to above is:
The Secretary General
East African Community
EAC Headquarters, Barabara ya Afrika Mashariki, EAC Close
P. O. Box 1096, Arusha, Tanzania
Tel: +255 27 2162100, Fax: +255 27 2162190,
ATTENTION; PROCUREMENT UNIT
E-Mail: eaceachq.org
Web: www.eac.int