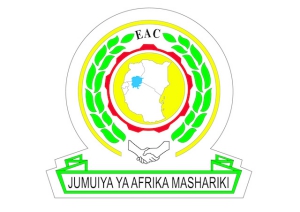 EAST AFRICAN COMMUNITY
SCHEDULE FOR INTERVIEWING CANDIDATES 2022 - EACJ (1st PANEL)
We would like to inform the following applicants that they have been shortlisted for the positions below.
The interviews will be conducted through Video Conferencing System. The shortlisted candidates are required to go to the Ministry Responsible for EAC Affairs in their respective Capitals with their original Certificates.
The interviews shall be conducted as per the schedule indicated below.
DAY 1
POSITION

CANDIDATE

COUNTRY

DATE

VENUE

TIME

DEPUTY REGISTRAR
EACJ

REPUBLIC OF BURUNDI

17th January 2022

Ministry of East African Community Affairs
Street 28 Novembre
Ex-Building de l'OMS, Bujumbura (V.C Room)

10:00 am-10:30 am

REPUBLIC OF RWANDA

17th January 2022

Ministry of Foreign Affairs and International Cooperation
4th Floor, MINAFFET Building, Kimihurura, Kigali (V.C Room)

10:30 am-11:00 am

REPUBLIC OF RWANDA

17th January 2022

Ministry of Foreign Affairs and International Cooperation
4th Floor, MINAFFET Building, Kimihurura, Kigali (V.C Room)

11:00 am-11:30 am

REPUBLIC OF RWANDA

17th January 2022

Ministry of Foreign Affairs and International Cooperation
4th Floor, MINAFFET Building, Kimihurura Kigali
(V.C Room)

11:30 am-12:00 pm

Dr. Kuajien Lual Wechtuor

REPUBLIC OF SOUTH SUDAN

17th January 2022

Ministry of East African Community Affairs
Hai Cinema,
Juba
(V.C Room)

12:00 pm-12:30 pm

UNITED REPUBLIC OF TANZANIA

17th January 2022

Ministry of Foreign Affairs and East African Cooperation, Government City, Mtumba Area, Dodoma,Tanzania (V.C Room)

12:30 pm-1:00 pm

UNITED REPUBLIC OF TANZANIA

17th January 2022

Ministry of Foreign Affairs and East African Cooperation, Government City, Mtumba Area, Dodoma,Tanzania (V.C Room)

1:00 pm-1:30 pm

Angela Maria Benedict Teye

UNITED REPUBLIC OF TANZANIA

17th January 2022

Ministry of Foreign Affairs and East African Cooperation, Government City, Mtumba Area, Dodoma,Tanzania (V.C Room)

1:30 pm-2:00 pm
DAY 2
POSITION

CANDIDATE

COUNTRY

DATE

VENUE

TIME

COURT ADMINISTRATOR
EACJ

REPUBLIC OF BURUNDI

18th January 2022

Ministry of East African Community Affairs
Street 28 November
Ex-Building de l'OMS , Bujumbura (V.C Room)

10:00 am-10:30 am

REPUBLIC OF RWANDA

18th January 2022

Ministry of Foreign Affairs and International Cooperation
4th Floor, MINAFFET Building, Kimihurura Kigali (V.C Room)

10:30 am-11:00 am

REPUBLIC OF SOUTH SUDAN

18th January 2022

Ministry of East African Community Affairs
Hai Cinema,
Juba (V.C Room)

11:00 am-11:30 am

UNITED REPUBLIC OF TANZANIA

18th January 2022

Ministry of Foreign Affairs and East African CooperationGovernment City, Mtumba Area, Dodoma, Tanzania (V.C Room)

11:30 am-12:00 pm

UNITED REPUBLIC OF TANZANIA

18th January 2022

Ministry of Foreign Affairs and East African Cooperation Government City, Mtumba Area, Dodoma, Tanzania (V.C Room)

12:00 pm-12:30 pm

UNITED REPUBLIC OF TANZANIA

18th January 2022

Ministry of Foreign Affairs and East African Cooperation Government City, Mtumba Area, Dodoma, Tanzania (V.C Room)

12:30 pm-1:00 pm
DAY 3
POSITION

CANDIDATE

COUNTRY

DATE

VENUE

TIME

SENIOR PERSONAL SECRETARY TO JUDGE PRESIDENT

Adagi Lucy Vihenda Chisnell

REPUBLIC OF KENYA

19th January 2022

Ministry of East African Community and
Regional Development
16-19th Floor, Co-operative Bank Building
Haile Selassie Avenue, Nairobi (V.C Room)

10:00 am-10:30 am

REPUBLIC OF KENYA

19th January 2022

Ministry of East African Community and
Regional Development
16-19th Floor, Co-operative Bank Building
Haile Selassie Avenue, Nairobi (V.C Room)

10:30 am-11:00 am

REPUBLIC OF KENYA

19th January 2022

Ministry of East African Community and
Regional Development
16-19th Floor, Co-operative Bank Building
Haile Selassie Avenu (V.C Room)

11:00 am-11:30 am

REPUBLIC OF UGANDA

19th January 2022

Ministry of East African Community Affairs
2nd Floor, Kingdom Kampala Building
Plot 31A - 35A & 37A - 39A
Nile Avenue, Kampala (V.C Room)

11:30 am-12:00 pm
DAY 4
POSITION

CANDIDATE

COUNTRY

DATE

VENUE

TIME

PERSONAL ASSISTANT TO JUDGE PRESIDENT EACJ

REPUBLIC OF BURUNDI

20th January 2022

Ministry of East African Community Affairs
Street 28 Novembre
Ex-Building de l'OMS, Bujumbura (V.C Room)

10:00 am-10:30 am

REPUBLIC OF BURUNDI

20th January 2022

Ministry of East African Community Affairs
Street 28 Novembre
Ex-Building de l'OMS, Bujumbura (V.C Room)

10:30 am-11:00 am

REPUBLIC OF BURUNDI

20th January 2022

Ministry of East African Community Affairs
Street 28 Novembre
Ex-Building de l'OMS, Bujumbura (V.C Room)

11:00 am-11:30 am

REPUBLIC OF RWANDA

20th January 2022

Ministry of Foreign Affairs and International Cooperation
4th Floor, MINAFFET Building, Kimihurura, Kigali (V.C Room)

11:30 am-12:00 pm

REPUBLIC OF RWANDA

20th January 2022

Ministry of Foreign Affairs and International Cooperation
4th Floor, MINAFFET Building, Kimihurura, Kigali (V.C Room)

12:00 pm-12:30 pm

REPUBLIC OF RWANDA

20th January 2022

Ministry of Foreign Affairs and International Cooperation
4th Floor, MINAFFET Building, Kimihurura, Kigali (V.C Room)

12:30 pm-1:00 pm

REPUBLIC OF SOUTH SUDAN

20th January 2022

Ministry of East African Community Affairs
Hai Cinema, Juba (V.C Room)

1:00 pm-1:30 pm

REPUBLIC OF UGANDA

20th January 2022

Ministry of East African Community Affairs
2nd Floor, Kingdom Kampala Building
Plot 31A - 35A & 37A - 39A
Nile Avenue, Kampala (V.C Room)

1:30 pm-2:00 pm

REPUBLIC OF UGANDA

20th January 2022

Ministry of East African Community Affairs
2nd Floor, Kingdom Kampala Building
Plot 31A - 35A & 37A - 39A
Nile Avenue, Kampala (V.C Room)

2:00 pm-2:30 pm

REPUBLIC OF UGANDA

20th January 2022

Ministry of East African Community Affairs
2nd Floor, Kingdom Kampala Building
Plot 31A - 35A & 37A - 39A
Nile Avenue, Kampala (V.C Room)

2:30 pm-3:00 pm

Nina Edward Mongoi Sokoine

UNITED REPUBIC OF TANZANIA

20th January 2022

Ministry of Foreign Affairs and East African CooperationGovernment City, Mtumba Area, Dodoma,Tanzania (V.C Room)

3:00 pm-3:30 pm

Kashero Respicius Rweyemamu

UNITED REPUBIC OF TANZANIA

20th January 2022

Ministry of Foreign Affairs and East African CooperationGovernment City, Mtumba Area, Dodoma,Tanzania (V.C Room)

3:30 pm-4:00 pm

UNITED REPUBIC OF TANZANIA

20th January 2022

Ministry of Foreign Affairs and East African Cooperation Government City, Mtumba Area, Dodoma,Tanzania (V.C Room)

4:00 pm-4:30 pm
DAY 5
POSITION

CANDIDATE

COUNTRY

DATE

VENUE

TIME

SENIOR PERSONAL SECRETARY TO PRINCIPAL JUDGE EACJ

REPUBLIC OF KENYA

21st January 2022

Ministry of East African Community and
Regional Development
16-19th Floor, Co-operative Bank Building
Haile Selassie Avenue, Nairobi (V.C Room)

10:00 am-10:30 am

REPUBLIC OF KENYA

21st January 2022

Ministry of East African Community and
Regional Development
16-19th Floor, Co-operative Bank Building
Haile Selassie Avenue, Nairobi (V.C Room)

10:30 am-11:00 am

REPUBLIC OF UGANDA

21st January 2022

Ministry of East African Community Affairs
2nd Floor, Kingdom Kampala Building
Plot 31A - 35A & 37A - 39A
Nile Avenue, Kampala (V.C Room)

11:00 am-11:30 am

PERSONAL SECRETARY EACJ

REPUBLIC OF BURUNDI

21st January 2022

Ministry of East African Community Affairs
Street 28 Novembre
Ex-Building de l'OMS , Bujumbura (V.C Room)

11:30 am-12:00 pm

REPUBLIC OF KENYA

21st January 2022

Ministry of East African Community and
Regional Development
16-19th Floor, Co-operative Bank Building
Haile Selassie Avenue, Nairobi (V.C Room)

12:00 pm-12:30 pm

REPUBLIC OF KENYA

21st January 2022

Ministry of East African Community and
Regional Development
16-19th Floor, Co-operative Bank Building
Haile Selassie Avenue, Nairobi (V.C Room)

12:30 pm-1:00 pm

REPUBLIC OF UGANDA

21st January 2022

Ministry of East African Community Affairs
2nd Floor, Kingdom Kampala Building
Plot 31A - 35A & 37A - 39A
Nile Avenue, Kampala, Kampala (V.C Room)

1:00 pm-1:30 pm