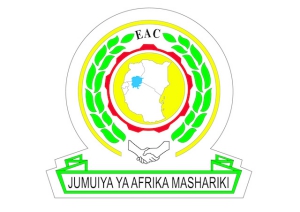 EAST AFRICAN COMMUNITY
EXPRESSION OF INTEREST
PROJECT ASSISTANT – OFFICE OF THE SECRETARY GENERAL,
EAST AFRICAN COMMUNITY SECRETARIAT, ARUSHA, TANZANIA
The East African Community (EAC) is a regional intergovernmental organization comprising the Republic of Burundi, Democratic Republic of the Congo, Republic of Kenya, Republic of Rwanda, Republic of South Sudan, Republic of Uganda and the United Republic of Tanzania with its Headquarters in Arusha, Tanzania.
The EAC mission is to widen and deepen economic, political, social and cultural integration to improve the quality of life of the people of East Africa through increased competitiveness, value added production, trade and investments.
A Project Coordination Unit (PCU) was established in 2017 to ensure effective coordination and integration of projects management into the mainstream EAC management processes.
The Secretariat intends to select a short-term project assistant to support the PCU. The Assistant will coordinate with relevant Directorates/ Departments and produce consolidated information on projects for purposes of updating the Management projects implementation.
The Contract for the consultant will run for a period of six months.
Interested individuals in the above assignment may express their Interest by providing the following information in the Expression of Interest (EOI): -
1. Detailed Curriculum Vitae showing relevant academic, professional experience,
2. Specific experience in the field of the assignment,
3. Any other relevant information
Interested eligible individual consultants may obtain further information from the address given below from 800hrs to 1700 hrs during working days. Detailed terms of reference can be obtained www.eac.int/opportunities/consultancies
EOI titled "Expression of Interest for Project Assistant" addressed as per the address provided below and submitted through email on This email address is being protected from spambots. You need JavaScript enabled to view it. copy This email address is being protected from spambots. You need JavaScript enabled to view it. by Friday, 19th August, 2022 at 1700 hrs.

DOWNLOAD TERMS OF REFERENCE: PROJECT ASSISTANT - OFFICE OF THE SECRETARY GENERAL
The Secretary General
East African Community
EAC Headquarters, Barabara ya Afrika Mashariki, EAC Close
P. O. Box 1096, Arusha, Tanzania
Tel: +255 27 2162100,
Fax: +255 27 2162190,
E-Mail: This email address is being protected from spambots. You need JavaScript enabled to view it.