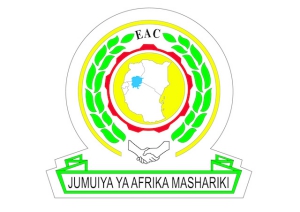 EAST AFRICAN COMMUNITY
EXPRESSION OF INTEREST
FOR A CONSULTANCY TO UNDERTAKE A REVIEW AND DEVELOPMENT OF THE 2ND ACTION PLAN FOR THE IMPLEMENTATION OF THE EAC INDUSTRIALIZATION POLICY, FOR THE PERIOD 2020-2025.
INTRODUCTION
The East African Community (EAC) headquartered in Arusha, Tanzania is an inter-governmental organization mandated by the governments of Kenya, Tanzania, Uganda, Rwanda, Burundi and South Sudan, to spearhead the East African economic, social and political integration agenda. The aim of the Community is to develop policies and programmes/projects aimed widening and deepening co-operation among the Partner States in, among others, political, economic and social fields for their mutual benefit. Cooperation in industrial development field, small, medium enterprises and investment promotion is covered under Article 79 and 80 of the Treaty establishing East Africa Community.
In response to the challenges to economic development in the region, and with the aim of enabling structural transformation to take root, a regional industrialization policy and strategy framework was formulated and adopted by the EAC Heads of State in 2011.
An Action Plan covering the period 2012-2017 (1st 5 years Action Plan) for implementation of the policy and strategy was subsequently prepared and approved by the EAC Sectoral Council on Trade, Industry, Finance and Investment (SCTIFI) in 2012. The first Plan lapsed in 2017, which call for the development of a new plan covering the period 2020-2025
OBJECTIVES OF THE ASSIGNMENT
The main objective of the consultancy is to formulate an Action Plan for the Implementation of the EAC Industrialization Policy, to guide and provide a strategic orientation of industrialization programming in the Community for the next 5 years.
SCOPE OF WORK

The assignment is to be carried out by a Consultancy Firm or a consortium of firms on the scope given below:
Conduct comprehensive literature review of available reports at national and regional levels, reports, continental reports, global reports that relate to industrial development and regional and national development plans and strategies. Particular attention to be paid to currently ongoing initiatives including the African Free Continental Trade Area (AFCTA); Conduct field interviews and national consultations with key public sector agencies, private sector and academia to evaluate effectiveness of national industrial development policies, identify gaps, challenges and required complementary policy actions. This will also include assessment of the status of implementation of various aspects of respective national industrial policies and strategies; Review the performance of the EAC industrialization priority sectors in terms of production, growth, trade, investment, and regional and national linkages, and analyse and identify niches areas that could potentially drive industrial growth in the region, as well as required policy support; Conduct interviews with relevant regional and national organizations including EAC Secretariat, EALA, EABC, and national private sector associations.
EXPRESSION OF INTEREST
Interested consulting firms may express their Interest by providing the following information in the EOI:-
Corporate profiles: Legal status of the firm, registration details, business details, Tax Identification references, Tax Compliance certificate, whether they have been involved in any Commercial Conviction, Curriculum Vitae for technical key personnel) of the lead firm and associates, general experience information over the last 10 years (including experience in East Africa), the firm's history and overall personnel structure and capabilities;
Financial information: audited accounts for the last 3 years, current assets and liabilities;
Specific Experience: specific experience in the field of the assignment over the last 10 years and provide a detailed list of at least 5 similar consultancies previously done; provide evidence of at least (5) previous contracts / orders of similar assignments and
Key Personnel: brief descriptions of key personnel team leader and national experts, showing their qualifications and experience as provided in the detailed TORs.
Interested consultancy firms may obtain further information at the address below during office hours 08:00hrs – 16:00hrs (East African Time). No liability will be accepted for loss or late delivery and late submissions will be rejected.
Expressions of interest (EOI) must be delivered to the address below by 23rd September, 2019 at 11:00hrs labelled "Expression of Interest for the…………………………." to:
The Secretary General
Attn: Secretary, Procurement Committee
East African Community Secretariat
EAC Close / Afrika Mashariki Road
P.O Box 1096, Arusha, Tanzania
Office Tel: +255 27 2162100
Office Fax No: +255 27 250-4255 / +255 27 250 4481
Email: This email address is being protected from spambots. You need JavaScript enabled to view it. and This email address is being protected from spambots. You need JavaScript enabled to view it.
Website: www.eac.int
For more information or clarification, please contact us on the address above or through e-mail: This email address is being protected from spambots. You need JavaScript enabled to view it. and This email address is being protected from spambots. You need JavaScript enabled to view it.. E-mail submissions will be accepted.
Any changes or modifications AND progress will be communicated on the EAC Website: www.eac.int